This article was originally published on Thailand NOW
What's in an icon? As part of Thailand NOW's mission to share authentic insights into all things Thai, we're spotlighting iconic individuals who have not only excelled in their respective areas, but influenced the complex tapestry of Thailand as it exists today and, in doing so, inspire us to be a part of the fabric of Thai society.
In this Icon NOW interview, architect Yossapon Boonsom illustrates how inviting public participation encourages communities to take ownership over public projects and "sparks the soul of the citizen."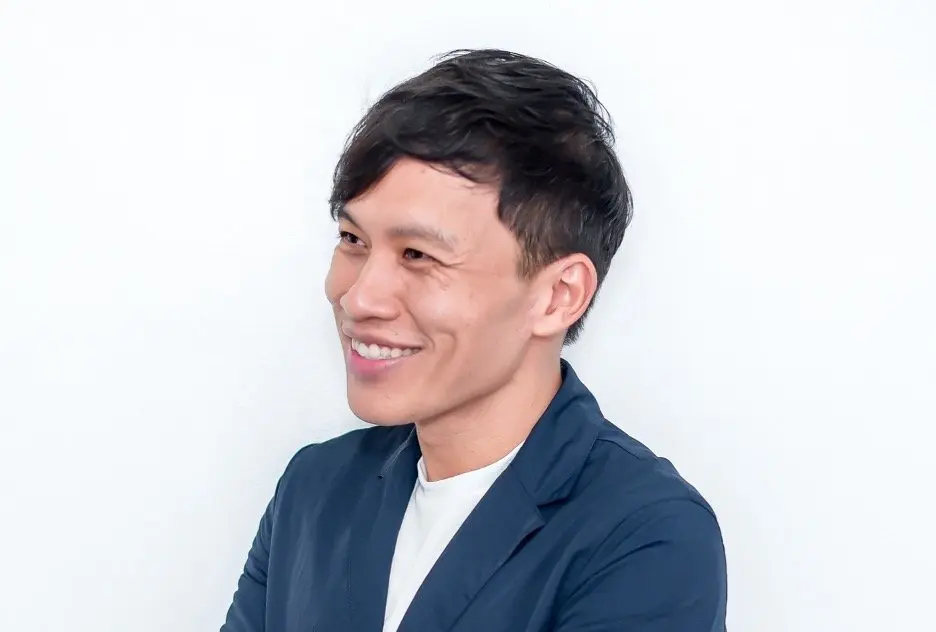 Yossapon Boonsom is co-founder of Bangkok-based landscape architecture firm Shma.
Source: Shma
When he was little, Yossapon Boonsom loved to draw. He also loved to daydream. So growing up in Bangkok, then still a concrete jungle beginning to emerge, he imagined what else his hometown could look like and how different it could be.
Today, he has brought those imaginations to life through Shma, each sketch a step towards a better home for the whole community. A creation of Yossapon and co-founders Namchai Saensupha and Prapan Napawongdee, landscape architecture firm Shma has been recognized for its impactful contemporary design projects by international institutes, including the International Federation of Landscape Architects and World Landscape Architecture.
"Back in school, I don't think it was quite understood what architects and landscapists really do," Yossapon says. "I knew vaguely that they designed buildings and gardens, or golf courses and resorts."
Just over a decade ago in Thailand, design was almost exclusively defined by its physical beauty, a skill only used for ostentatious villas and lawn embellishments. For their coursework at the Faculty of Architecture of Chulalongkorn University, Yossapon and his friends were often brought to see such masterpieces.
"It was so clear and striking to me that what we saw inside of those beautiful resorts and outside were entirely different worlds," Yossapon recalls, "but at that age, I couldn't really yet envisage how to merge those two worlds and improve them."
Such stark contrast can still be seen today in the heart of Bangkok, where glossy high-end shopping malls line the streets in parallel to the slums behind them.
"I believe a lot of Thais have soaked up these social and environmental issues," Yossapon says. "It's ingrained in us since we're young that our cities aren't good, not in terms of their aesthetics, but rather because of the inequalities that we see."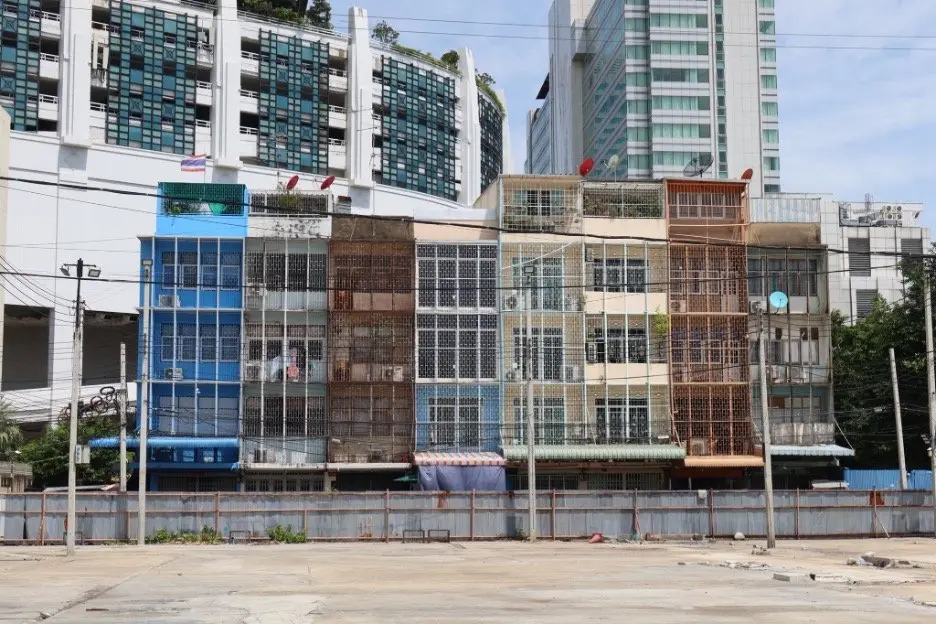 Tenement housing in the foreground with modern developments looming behind.
Graduating in 1999, Yossapon entered the job market right around the time when there was none, as Thailand continued to reel from the 1997 Asian financial crisis. With no money to spend and no buildings to design, newly minted landscape architects like Yossapon and his friends found demand for them overseas in Singapore, which had begun investing heavily on reinventing their economy.
To expand beyond its reputation as a financial & industrial hub, Singapore needed creatives. Yossapon found a job at Cicada Landscape Architecture, where he worked for five years, watching the city rapidly transform. In that time, litter disappeared from the streets, the sewage cleaned up, the rivers turned clear, and the streets became green.
"It was different from being inspired as a tourist. When you live there, you begin to understand the impacts of good governance on your life," he explains, "and I wanted to make it happen back at home."
Social and environmental health was integrated into the nation's long-term development strategy and policies, and its people also understood that. Soon enough, the investments proved their returns, making Singapore among the most liveable and the most expensive cities in the world.
"Turns out, several great design projects there were actually done by Thai people," he says. "So why wouldn't we be able to do the same in our own country?"
In 2007, Yossapon and his partners established Shma with the mission to bring this vision back to their homeland, using design as a tool to create wellbeing. Still, with little local demand for such impact-oriented projects, Shma first began with hotels, condominiums, malls, and projects available in the mainstream market.
But as they worked alongside developers in realising and maintaining their aesthetic and commercial needs, they were gradually able to convince their clients to "look outside the fence" to incorporate a bit of green structure here and a bit of recreational space there. "When we build trust, we create conversation," Yoossapon says.
Those dialogues then shifted from the private to the public sector, and under new channels such as Shma Soen, We Park, and City Cracker. From the physical design realm, the team ventured into fostering participatory processes and inclusive platforms for the creation of local solutions—made by the people, for the people.
"Public projects need more than just design," Yossapon declares. "You also need public participation."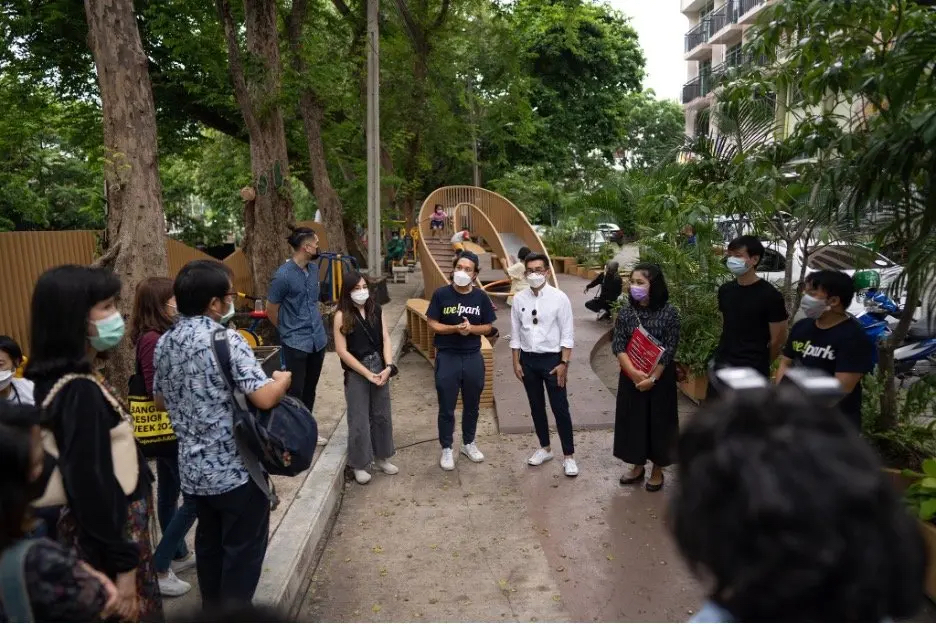 The Shma Soen and We Park teams meeting with the local community to share their public spaces. Source: Shma
From pocket parks like Lan Kila Pat to community workshops like Co-Create Charoenkrung, Yossapon and his team worked with locals, CSOs, NGOs, and governmental departments to turn various abandoned and vacant lots into places of gathering and spaces for recreation.
"When we first began, we still had on the designer hat in which we thought we knew everything, and that wasn't right." Yossapon says. "We realised that communities have very special insights, which, if given good listening and facilitating, would be key to achieving solutions."
With a two-way learning approach, the team connected and collaborated with various stakeholders of various demographics, all of whom can be designers and contributors. Through exchanges and consultations, participants were able to have their voices heard and their needs met.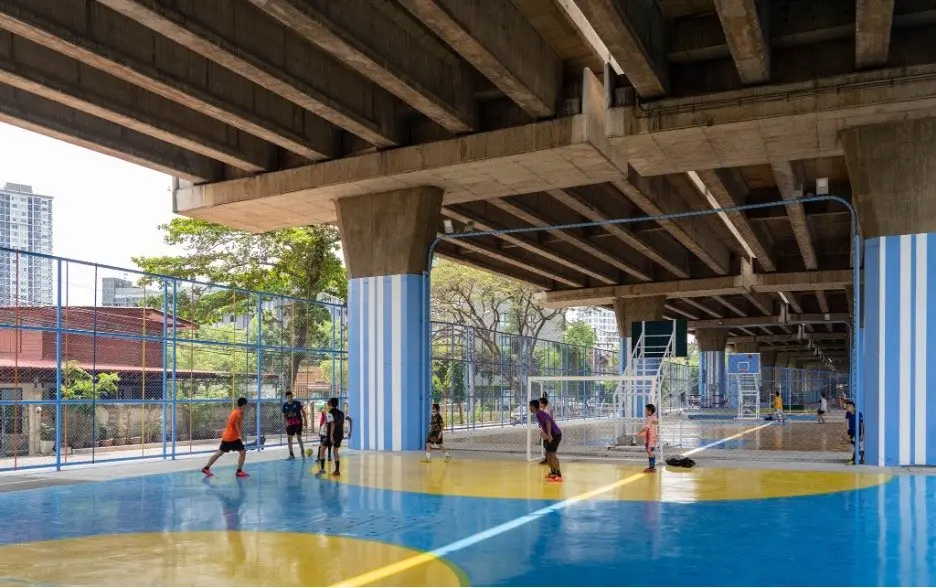 Children playing futsal at the Lan Kila Pat pocket park in Ratchathewi, Bangkok. Source: Shma
"When I spoke to an aunty involved in the Lan Kila project, she told me, 'It's lovely of you to be asking me what I want.' She never felt like she could voice her opinion," Yossapon says. "She said she was happy and proud. Hearing that changed my life."
With a sense of ownership, the neighbourhood happily takes care of the park, raising funds together to change lightbulbs, repaint pavement, and maintain their shared space. Anyone who takes part in it becomes part of it, involved and included from start to finish.
"I think this is the power of design, in that it doesn't just enhance the quality of living but also sparks the soul of the citizen."
Yossapon believes that as cities worldwide begin to "build back better" from the COVID-19 pandemic, it serves as an opportunity—one that cannot be missed like it was after the disastrous floods of 2011—for Thailand to shift towards policies that use participatory design, nature-based solutions, and holistic strategies to sustainably address social and environmental challenges in the long run.
"When we go to the sites, it's not just problems that we encounter. We also meet heroes," Yossapon says. "It's not just me doing this. There have been ones before me, ones like me, ones different from me, but all with the same goals to drive our society forward."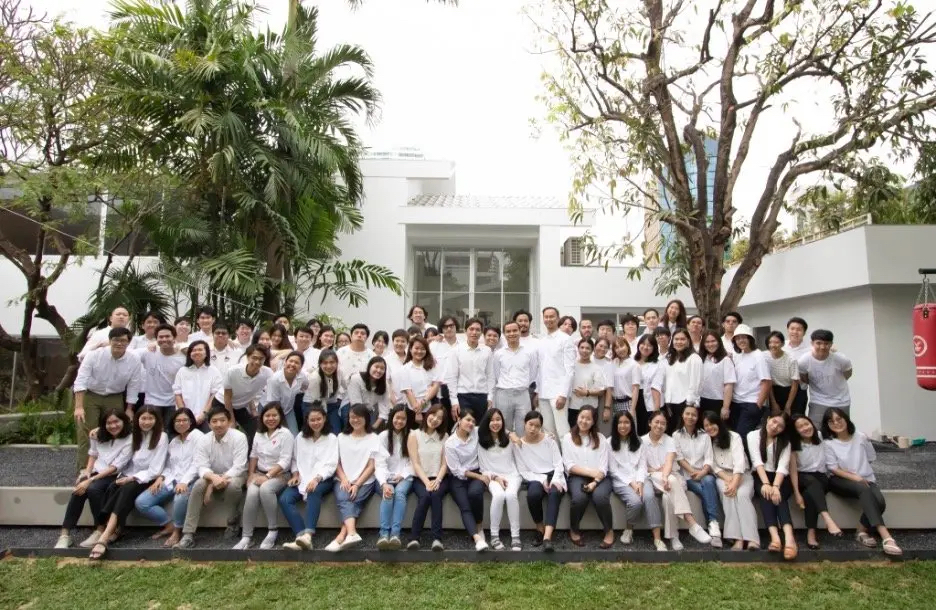 The team of Shma began with mainstream market projects and gradually shifted to more inclusive channels. Source: Shma
Rather than its tropical landscapes or traditional motifs, it's this strong collective culture in Thailand that's shaped Yossapon and his work. Whether it's his parents, the aunty at the market, or the neighbour's kid, ultimately, he wants and does what's best for his family.
Though it may sometimes seem like the norm for NGOs to lock horns with governments or for corporations to solely seek profit, he believes that there is a common ground shared between every industry and sector. The answer lies in fostering communication and collaboration to bridge those gaps. After all, design is simply a tool. The true resource lies in community.
About the content creator:
Nanticha Ocharoenchai
A writer, screenwriter, and environmental activist, Nanticha, or Lynn, works as a communications consultant for international environmental organizations. She is passionate about exploring how narratives and solutions-based communications can be used to educate mainstream audiences and inspire environmental action among diverse demographics.
This article was originally published on Thailand NOW